New Test Center – Digital Live Opening of the metal sorting line
Agenda
04:30 pm CEST Warm-up with live music
05:00 pm CEST Start and welcome by Peter Funke, CEO
06:30 pm CEST End of the live show
06:30 pm CEST Deep Dive online seminar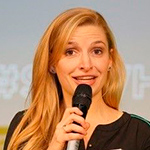 Janine Mehner
Presenter
Janine Mehner will lead you through the event. With the direct link to the chat, she is your voice to get your questions answered first hand.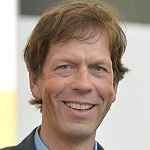 Peter Funke
CEO, STEINERT Group
Peter Funke has been responsible for the company's steady growth in recent years. Join him when he gives insights how the new test center will lead into the future of STEINERT.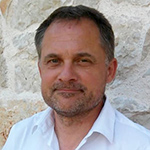 Karl Hoffmann
Global Sales Director | Metal Recycling
Karl Hoffmann has been in the metal recycling industry for years. He will give you an overview on current market trends and how to create marketable product qualities.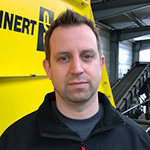 Dr. Nico Schmalbein
Technical Director R&D, Test Center, Service
As Technical Director, Dr. Nico Schmalbein leads the development of the latest sorting machines and processes. Gain an in-depth insight into the technical innovations.
Deep Dive online seminar "How to sort non-ferrous metals and heavy metals to the maximum "

Jörg Schunicht
Product Management & Key Account Manager
As an expert for metal recycling, Jörg Schunicht will inform you in a live online seminar about the latest methods of non-ferrous metals separation and heavy metal sorting and will answer your questions.
After the event is before the event. Stay in contact with us even after the event. Simply write us a message and we will connect you with your personal contact: : [email protected]
We are here for you. Let us stay in touch!